---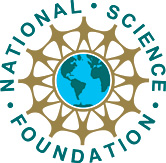 ---
Scholarships for Broadening Participation in the Sciences

---
Application Deadline: This program ends in May 2018, there is no funding for 2018/19.

About the Program
The Kent State University Scholarships for Broadening Participation in the Sciences (DUE 11-54422) will annually provide 21 undergraduate scholarships, averaging $5,000 each to promising science students. The scholarships will be awarded to students who are financially disadvantaged thereby enabling them to pursue a full-time program of studies that can be completed in four years. Scholarship awardees will be linked academically through a shared interest in computational and quantitative approaches to problem solving in the natural and physical sciences. The scholarship is renewable each year and available from academic year 2012/13 until 2016/17. This continues the scholarship program that started in 2007/08 and ended in 2011/12 (NSF DUE 06-31088).

A main goal of this program is to increase the diversity in the sciences. As such we highly encourage students from underrepresented groups to apply. Individuals from minority populations who are interested in pursuing careers in any of the science disciplines should consider applying. In addition, we highly encourage women interested in pursuing a career computer science or physics to apply.

What types of career opportunities in STEM are there? video

Why apply to this scholarship program? video

Eligibility
The eligible students must:
Be a U.S. citizen or permanent resident
Be an incoming or current student at Kent State University
Meet Federal eligibility guidelines and requirements to receive financial aid (see www.fafsa.ed.gov)
Pursue a Bachelor degree in the sciences (e.g., computer science, chemistry, digital science (software development), geology, physics, mathematics, or biology)
The scholarship guidelines do not allow us to fund students who are pursuing a degree towards a medical profession (e.g., public health, pre-med, pre-pharm, or nursing)
Application Instructions:
Make sure to read the above information on eligibility.
Complete the forms for financial aid at www.fafsa.ed.gov.
Contact the KSU Office of Financial Aid www.sfa.kent.edu.
Two letters of recommendation are required.
The applicant is to write a one-page essay. The essay should discuss the applicant's science abilities, what he or she has learned about the field, what strengths and weaknesses the student possesses, and what the student's aspirations are for a science career.
You should prepare your essay ahead of time and cut and paste it into the application form (online).
Applicants will be judged based on their financial need, academic record, letters of recommendation, and essay.
Scholarship Committee
Prof. Jonathan I. Maletic, Computer Science (Scholarship Committee Chair)
Prof. Joseph D. Ortiz, Geology
Prof. John J. Portman, Physics
Prof. Robin L. Selinger, Chemical Physics
Prof. Andrea Case, Biological Sciences
Ms. Kay Kevandowski, Digital Sciences (Scholarship Administrator)
For more information contact:
Kay Levandowski, email: klevand1@kent.edu
Or one of the other scholarship committee members.
Funded by a grant from The National Science Foundation (DUE 11-54422) S-STEM Scholarships for Broadening Participation in Sciences.
---
URL: http://www.stem-scholarships.kent.edu/
Published By: J. Maletic
Last update: Jan. 16, 2018
---